Restrooms/Fixtures for Marunouchi Bldg.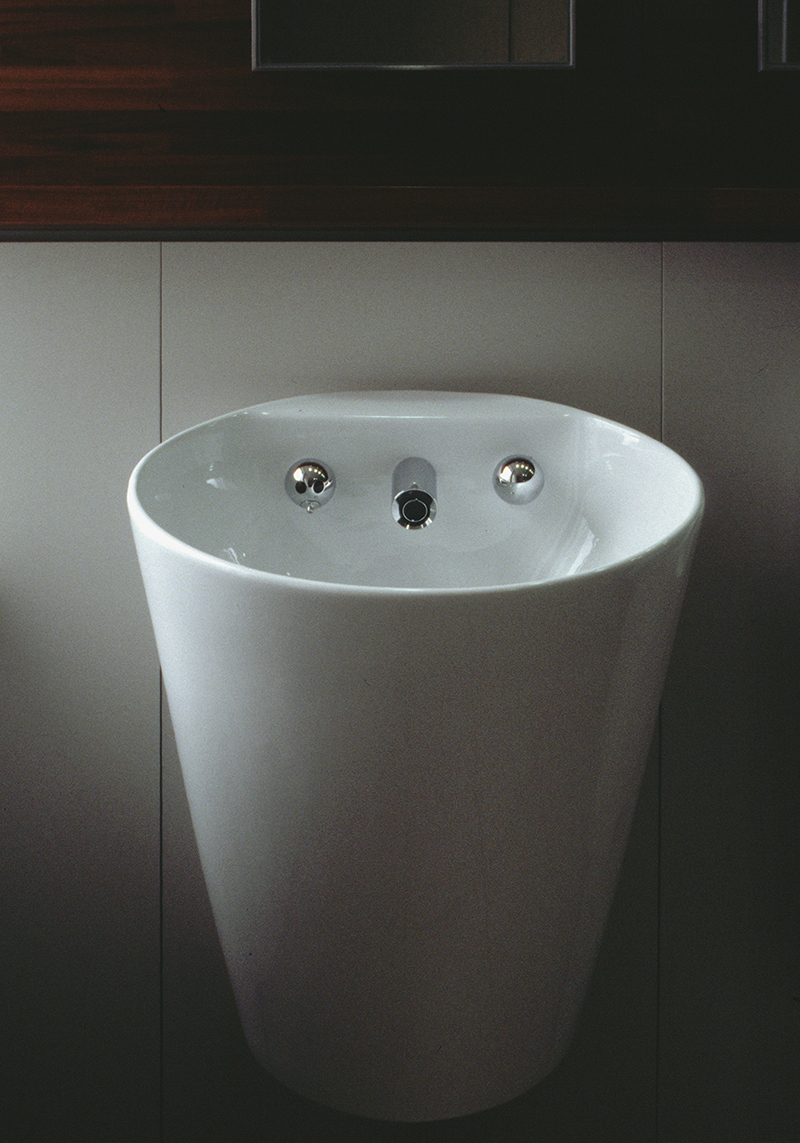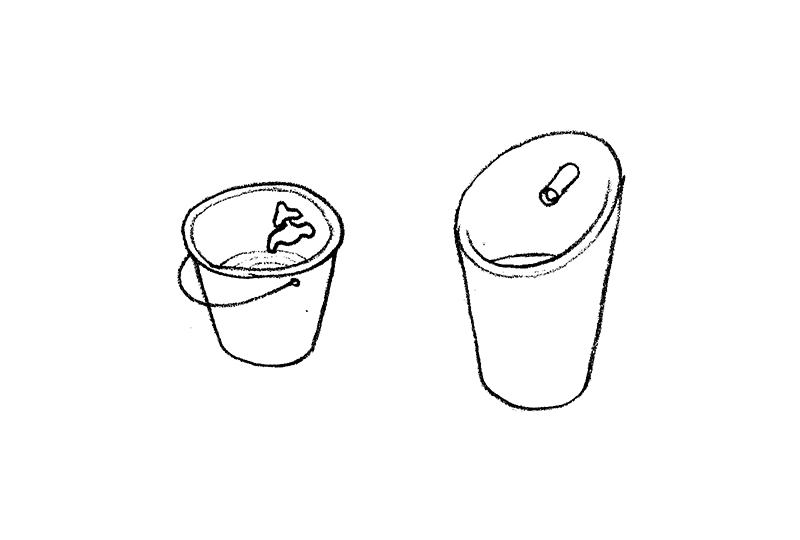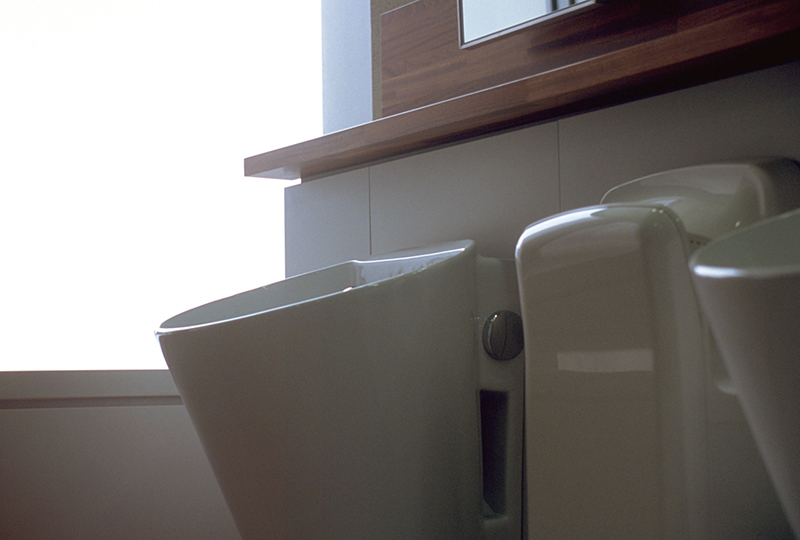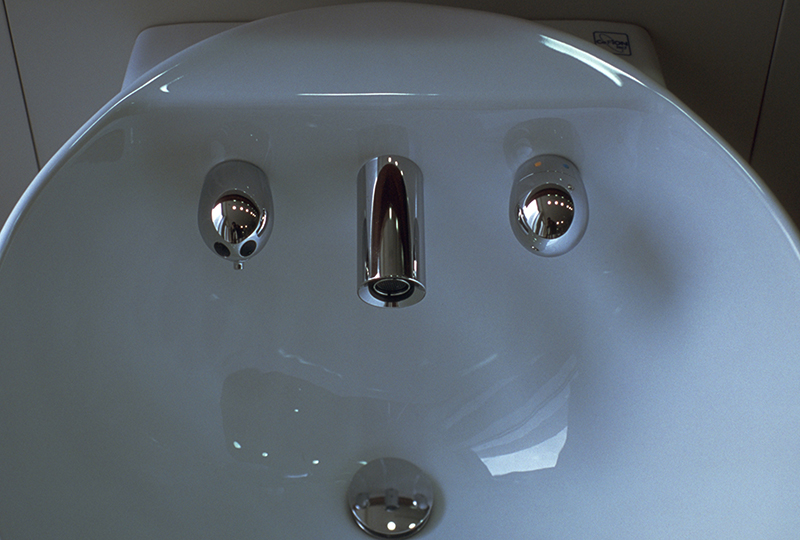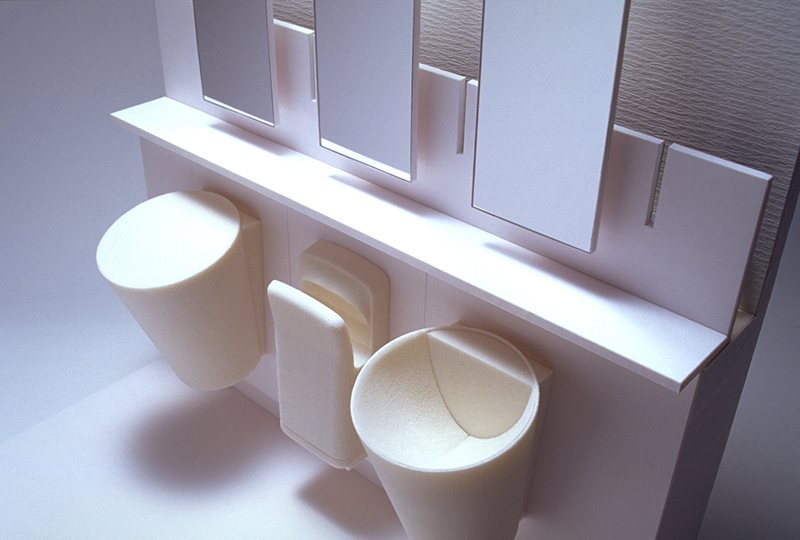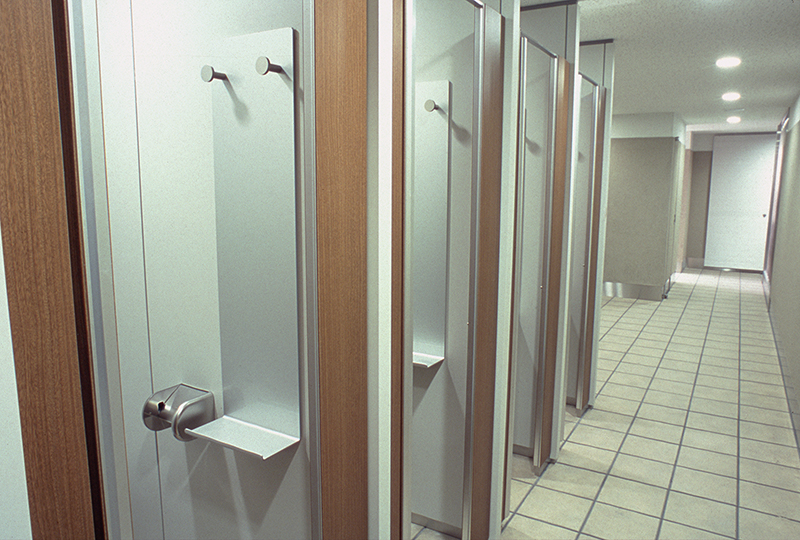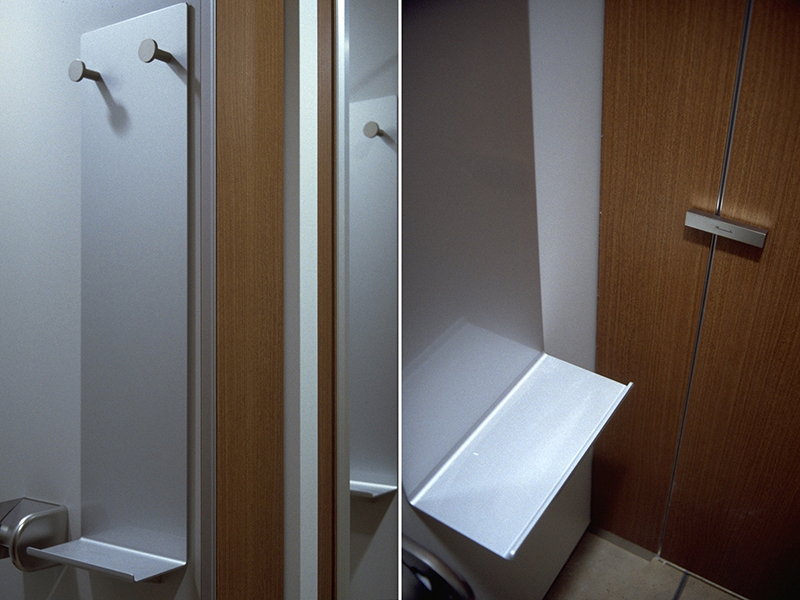 These restrooms and fixtures were designed for the office floors of the Marunouchi Building opened in 2002.  With the aim of producing always clean restrooms, a project team with Mitsubishi Jisho Sekkei Inc. and TOTO LTD. was formed at the end of 1999.
Shaking off water is what restroom users habitually do after washing hands, but water drips from hands make the countertop wet.
Large countertops common in office building restrooms had always been wet despite frequent cleaning, imposing awkward actions on users.
We decided to eliminate countertops that were always wet and unsuitable for putting belongings and redesigned every element imposing awkward actions on users.
As a result, a shelf is arranged in a higher position to avoid splash, and a faucet sensor is moved to a position right above the spout so that water discharges from the fingertip side of inserted hands.
What we designed is a wall-mount basin with all functions required for hand washing, including a faucet, a soap dispenser, and a cold/hot water valve, arranged inside the deep bowl.
Although the basin has a simple shape, the basin body contains various mechanisms from a solenoid valve for water flow control to a soap tank and pump.
A hand dryer jointly developed with Mitsubishi Electric is arranged between the two basins.
With these restroom fixtures, you can put your belongings on the shelf without hesitation, wash your hands, and use the hand dryer without walking around.
Allowing you to put your belongings on the shelf and groom yourself with dry hands makes a series of actions from washing hands to walking away more natural and elegant.
These restroom fixtures are now featured in the manufacturers' product catalogs and selected for various places other than the Marunouchi Building.