Cross Section A-A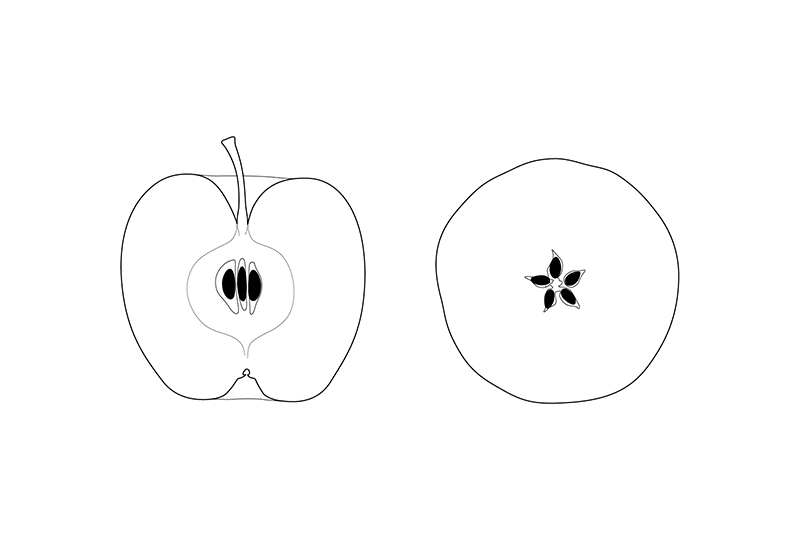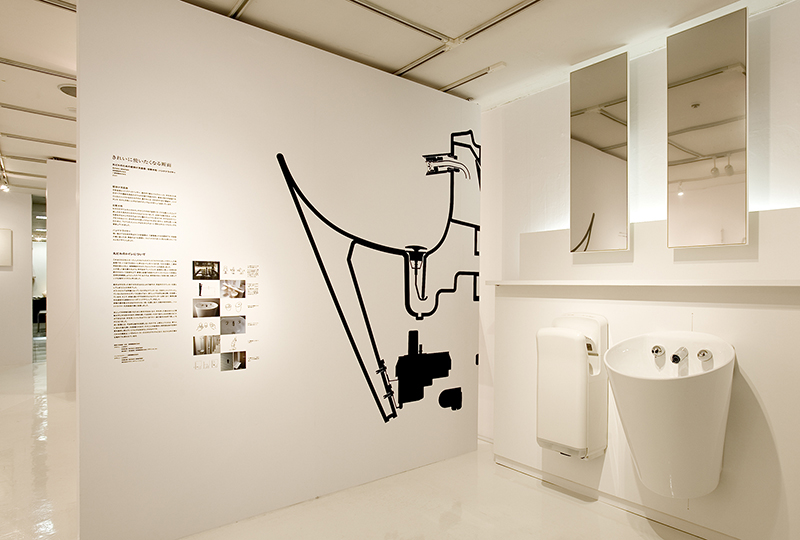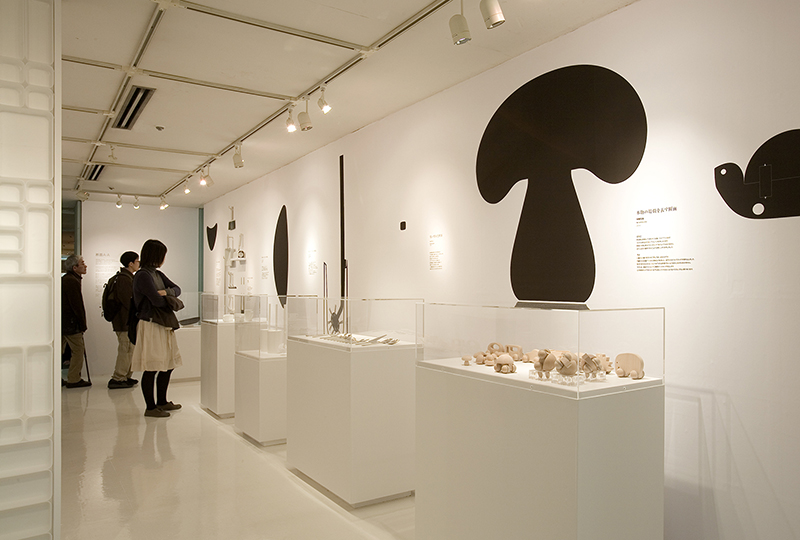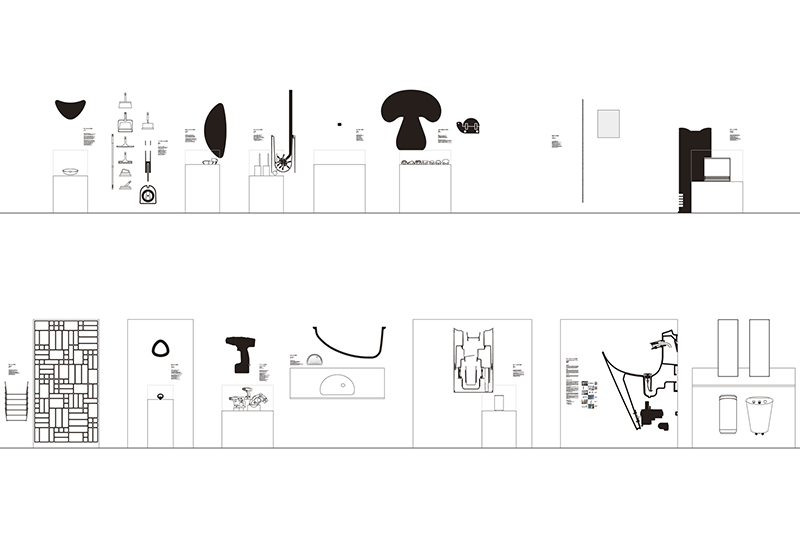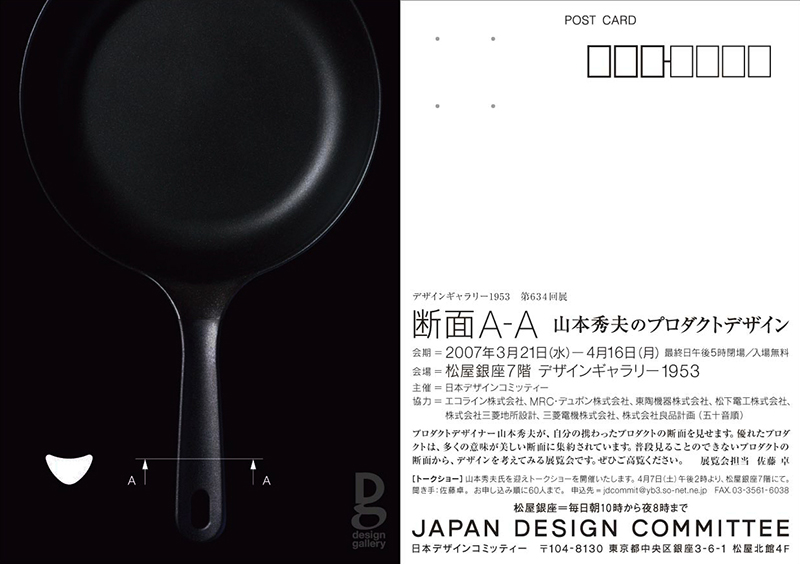 This exhibition featured ideas behind Yamamoto's product design and prototype development as illustrated by sectional views.
It was planned by graphic designer Taku Sato and held at Design Gallery 1953, Matsuya Ginza from March 21 to April 16, 2007.
Cross Section A-A
A cross section of fruit or a vegetable can have different shapes, depending on the cutting direction.
A piece of wood can have different grain patterns, easy-to-work straight grain or bold flat grain, depending on the way it is cut.
Experts in handling raw materials, such as chefs and woodcrafters, know how raw materials should be cut.
A view showing a section formed by a plane cutting through an object at a certain angle is called a sectional view.
Designing a product involves drawing multiple sectional views in addition to full views.
It is necessary to indicate details of the product, such as its structure, material thickness, the relative positions of parts, subtle geometric changes, by sectional views, because such details cannot be specified by full views alone.
The shape itself of a section of a product often adds a great value to the product.
While drawing sectional views, a shape that makes the product lighter, more robust, or easier-to-hold – many key ideas for improving the usability of the product come to mind.
Furthermore, visual features, such as a shape that makes a product look lighter or more robust, and textures or beautiful shadows appearing on the surface of the product, cannot be achieved without cross-sectional considerations.
Drawing sectional views is the most enjoyable, exciting and breakthrough-inducing work to me.
Unlike fruit or wood, there will be no chance to see a section of a finished product once a design is put into production.
This exhibition focuses on sections that you usually cannot see.
Sectional views reveal the very nature of an object that you cannot get from its appearance.
March 2007
Hideo Yamamoto