40 Years of the G-Mark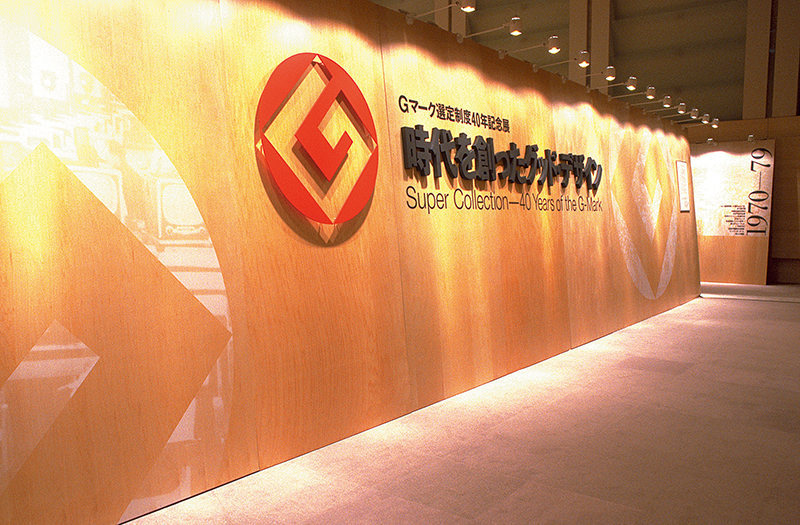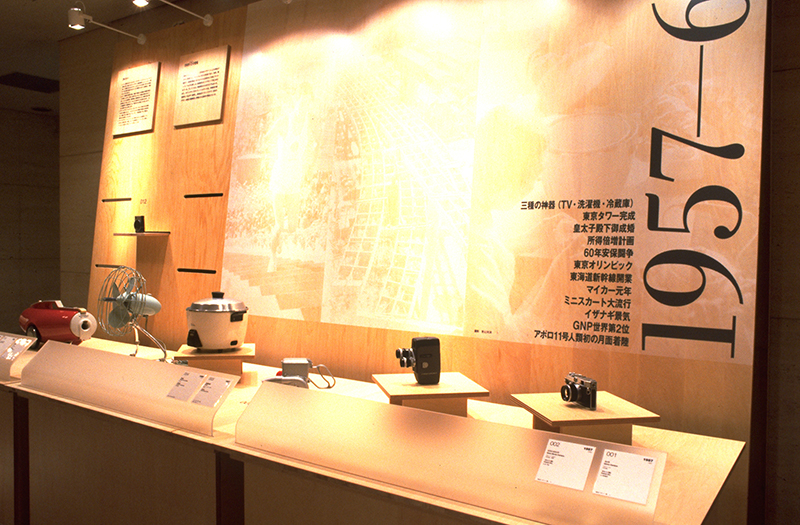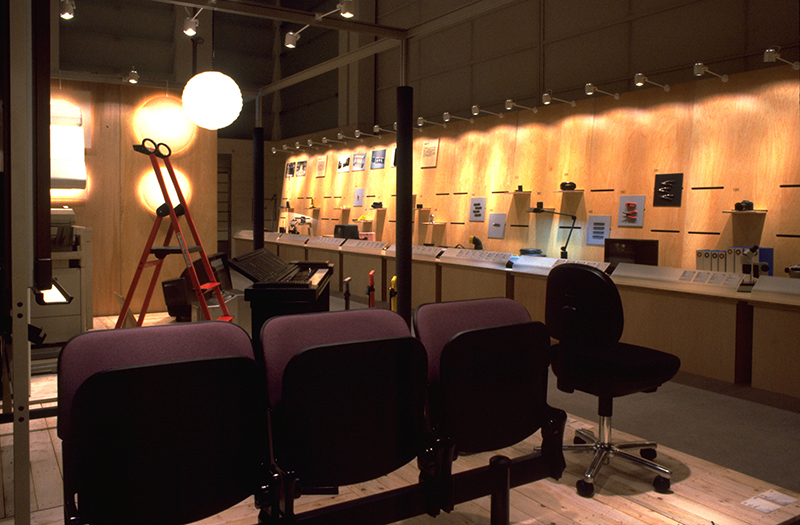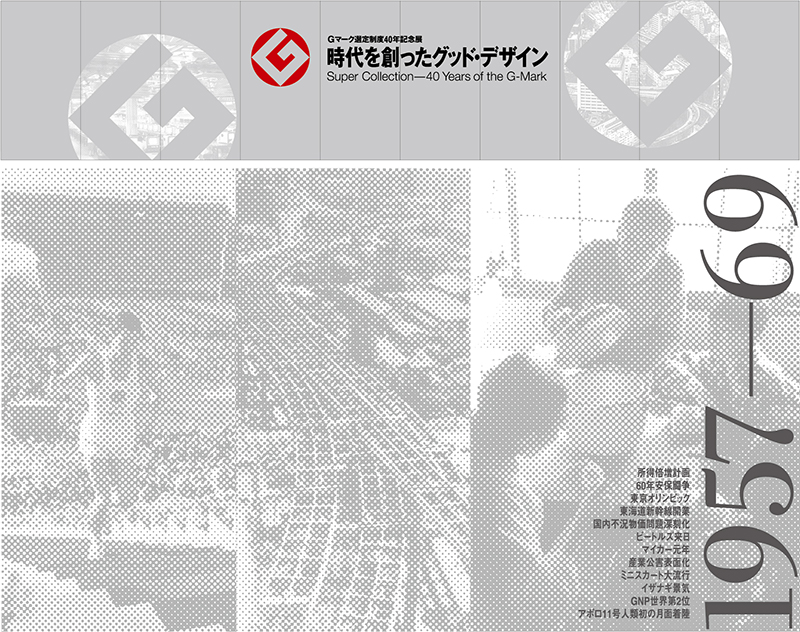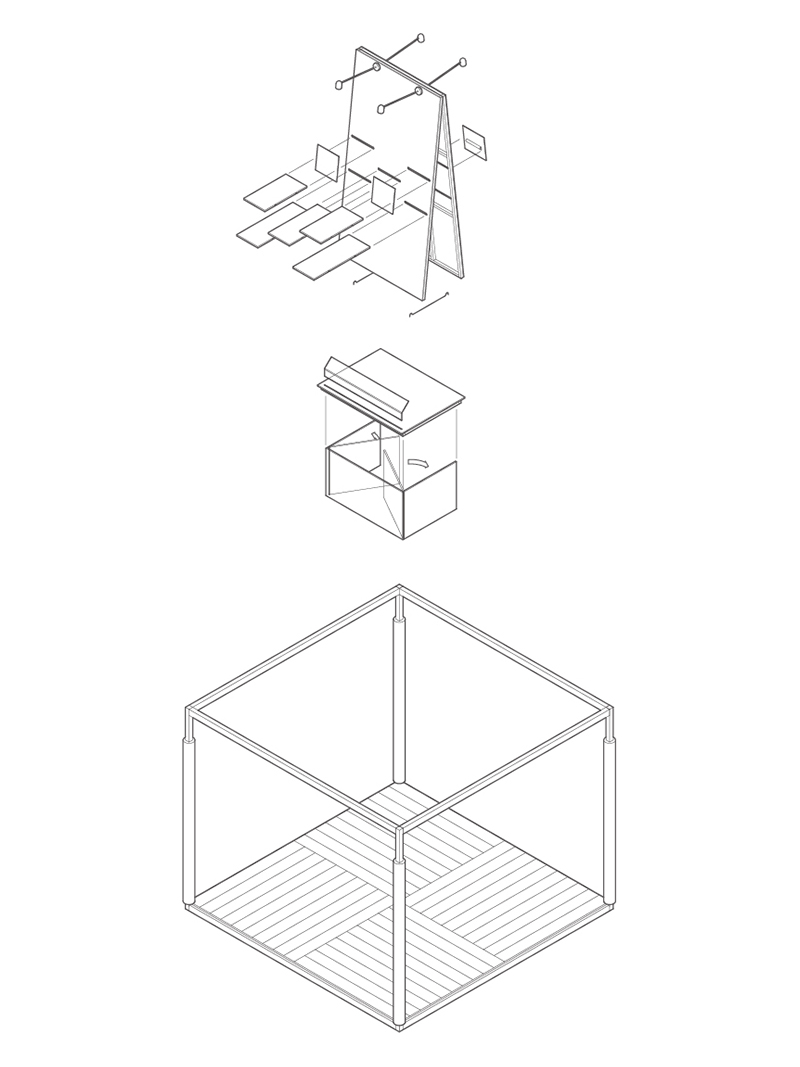 This exhibition showcased the chronological collection of 500 works selected from G-Mark (Good Design Award) winning products in its 40 years history.  The exhibition circulated to three cities: Tokyo, Nagoya and Osaka.
The design requirements for this exhibition system were quick setting up and the unnecessity of on-site carpentry work in three venues with different types of exhibiting environments (two halls and one commercial floor).
In this system, a key role was played by partitions made of lightweight flush panels with shelves arranged around the height of line of vision; the continuation of shelved partition panels created the visitor traffic flow in each venue.
Continuous bare wood walls created a consistent atmosphere in the exhibition in which, because of chronological order, works in various sizes, colors and categories were displayed.
Photos discreetly printed on the walls in each zone for each decade helped visitors evoke memories of that decade.