uniline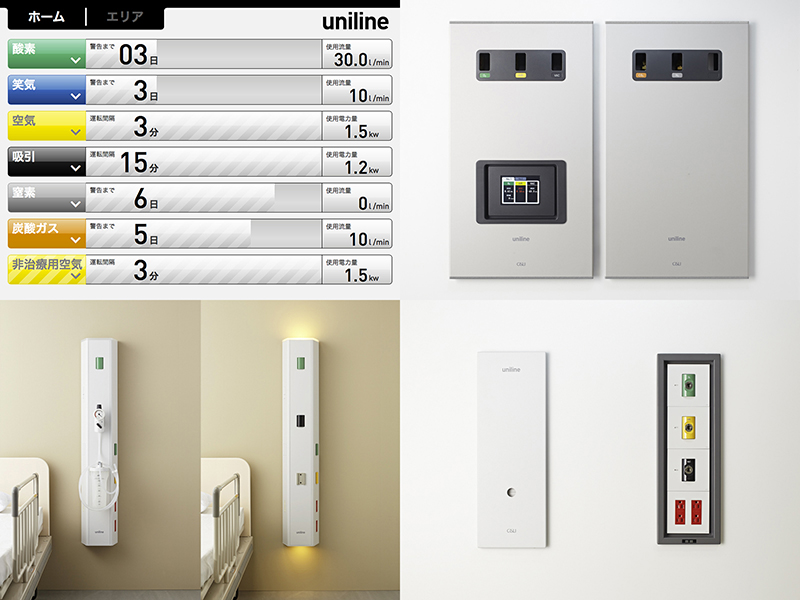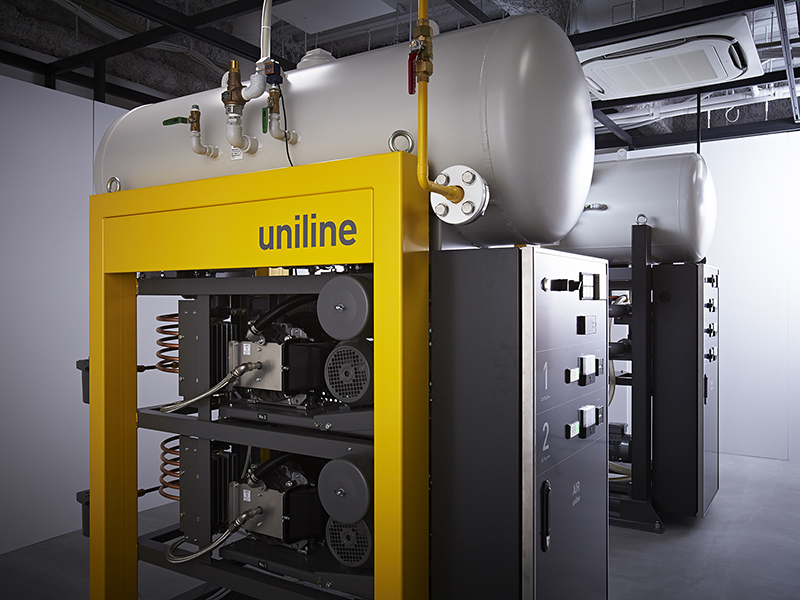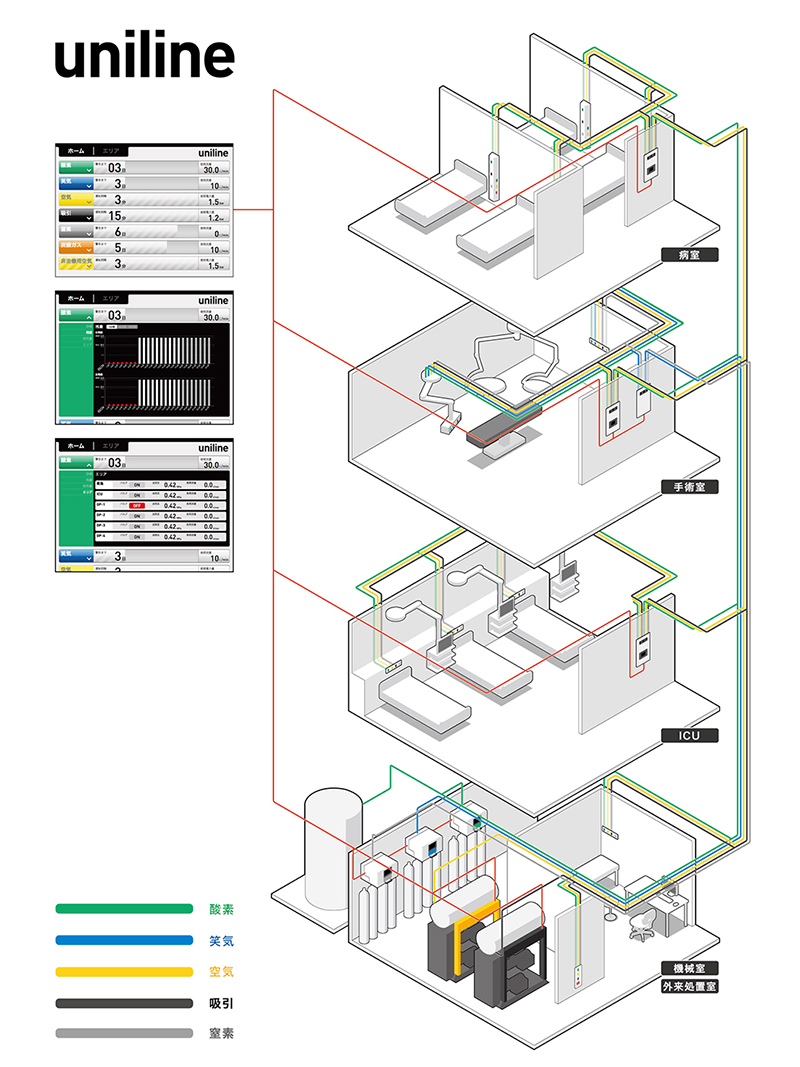 Hospitals provide life-support medical procedures using various types of medical equipment, including ventilators.
A medical gas system is a central system to safely supply medical gases that are essential for such medical procedures.
Typical medical gases are oxygen, medical air, nitrous oxide, medical vacuum; outlets and other components of a medical gas pipeline system are color coded.
Medical gases from gas sources are delivered to operating rooms, hospital rooms, etc. via pipes inside the hospital building so that the gases are available from outlets, just as water and power supply.
Our aim was to create simple designs in harmony with architecture, so, colors used for all related facilities were sorted out.  For ease of gas identification, strict color coding, which does not allow any other color than the gas-specific color for each medical gas, is applied from gas sources to outlets.  This color coding also contributes to the user-friendliness of the graphical user interface (GUI) of the monitoring system.