Umikaze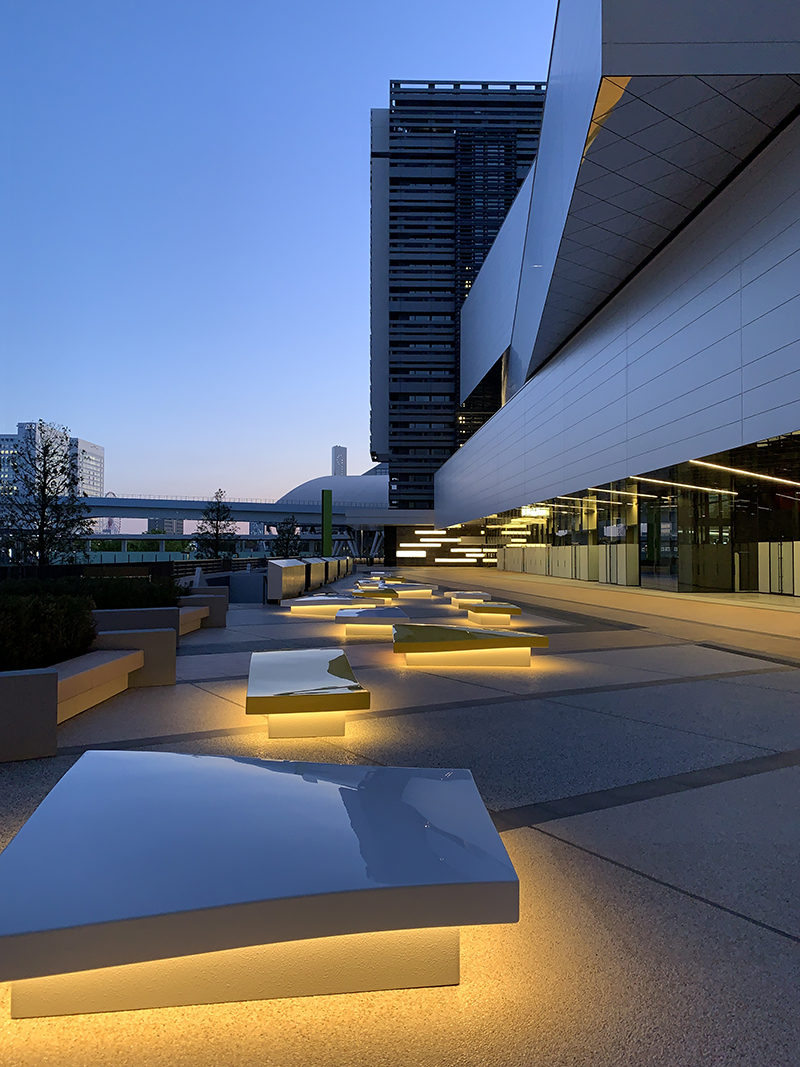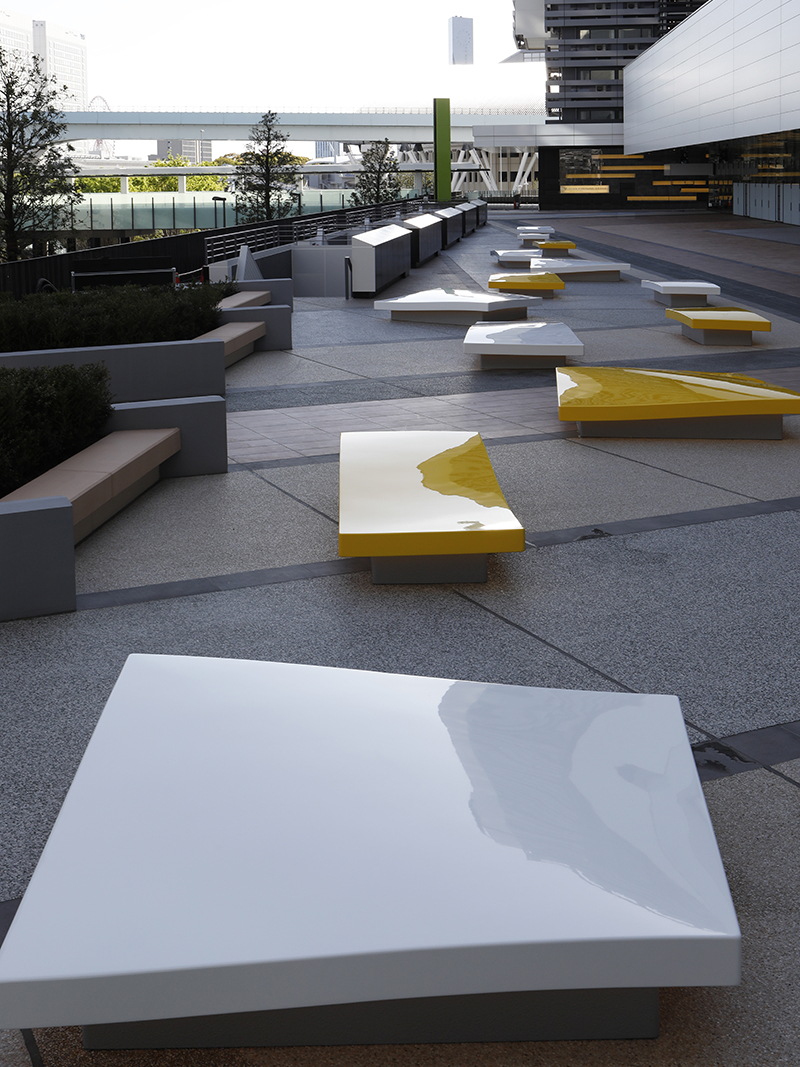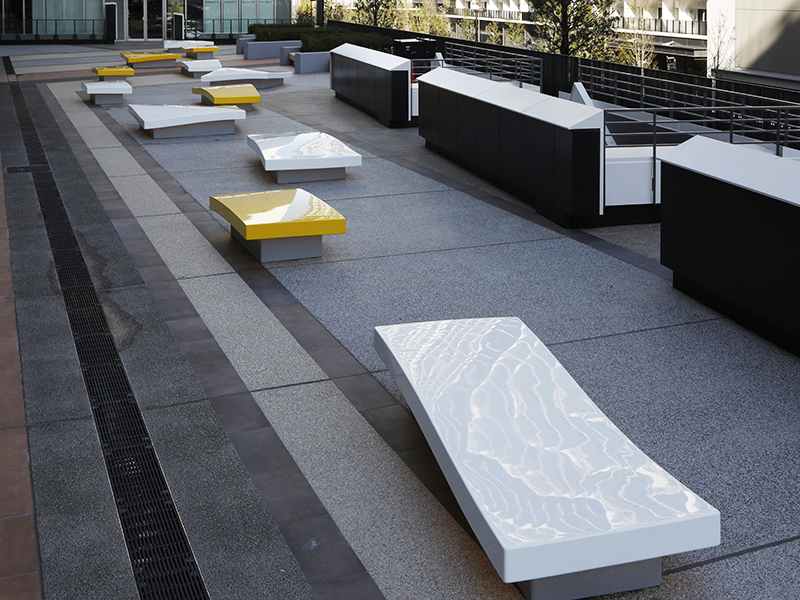 These benches are for a large shopping and entertainment complex opened in Ariake in 2020.
Inspired by the design of the complex's theater that looks like stacks of paper, we designed thirteen benches representing paper sheets spinning in the wind and named them Umikaze (sea breeze).
For rainwater considerations for outdoor installation, each bench is designed to have a wavy seat that drains rainwater.