Surgical Light 02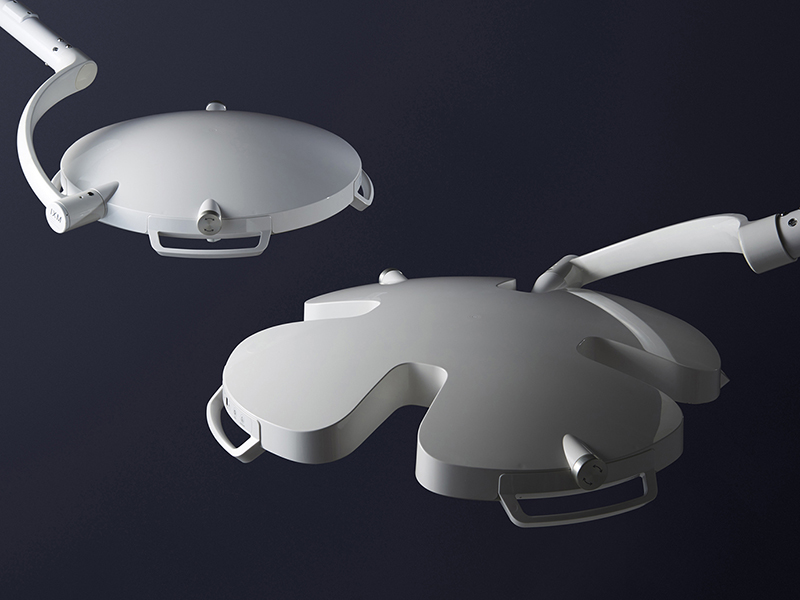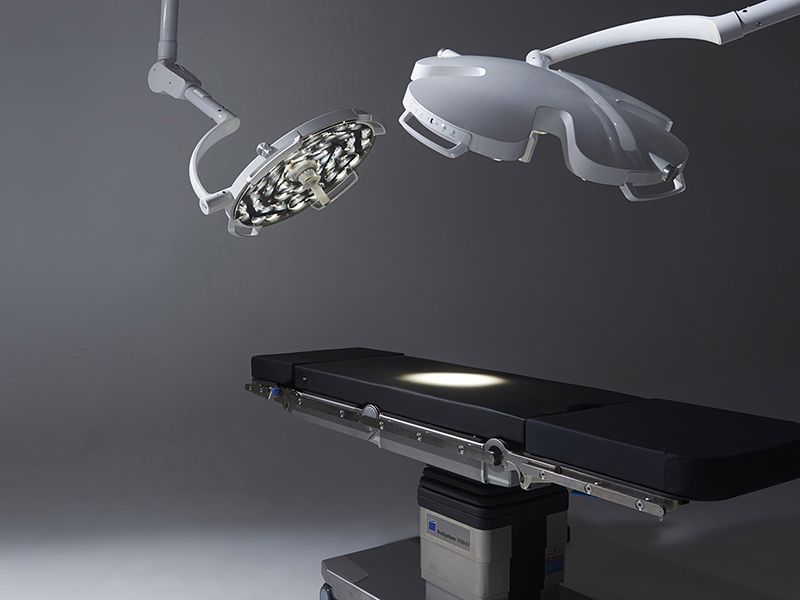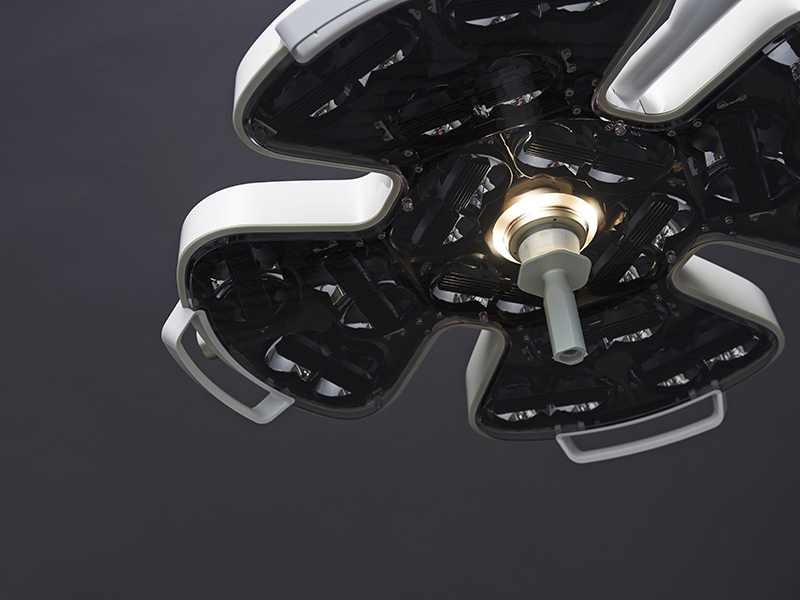 This surgical light provides shadow-free illumination during an operation, ensuring that light reaches below a surgeon's hands.
It uses newly-developed medical LEDs to provide surgically optimized light with high color rendering properties similar to those of natural light as wells as reduced glare and chromatic aberration.
The design of each lighthead carved from a sphere (SR) ensures sufficient air flow without blocking laminar airflow from the ceiling.  It allows a constant flow of clean air to the surgical site during surgery.