Suction Unit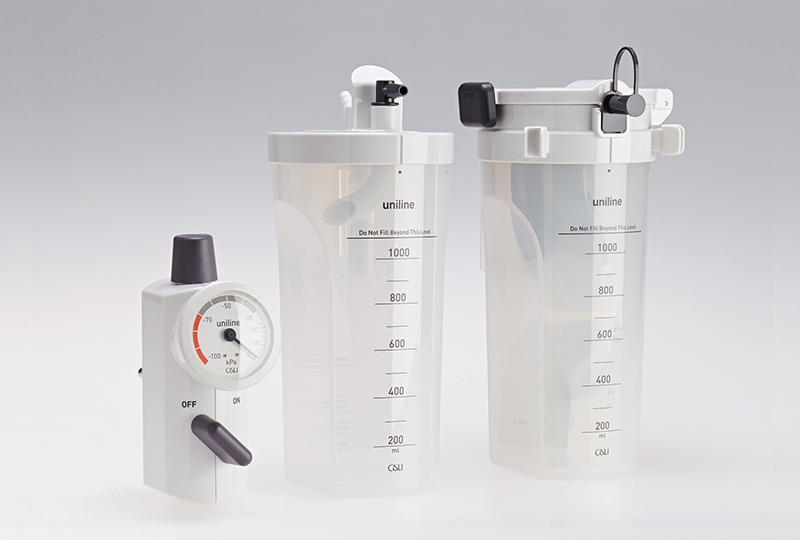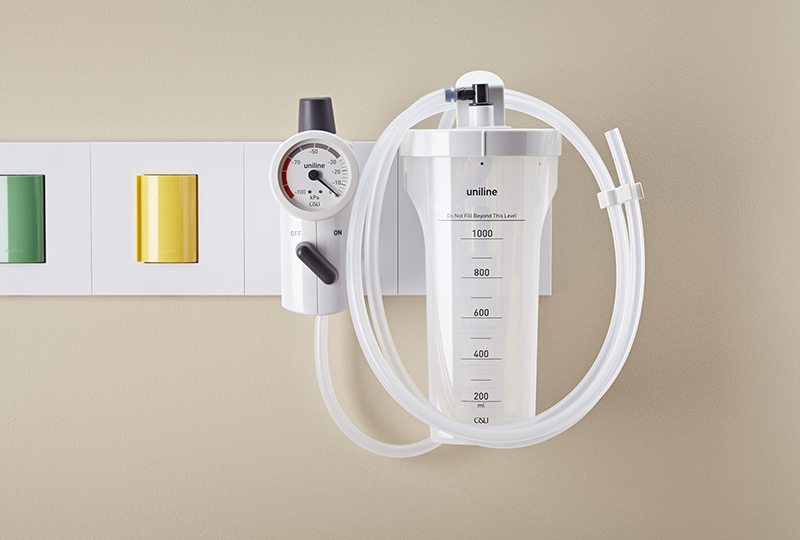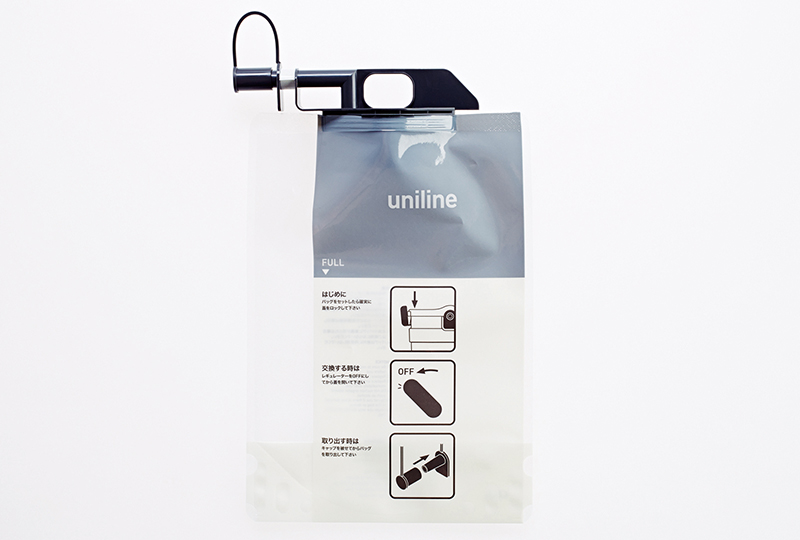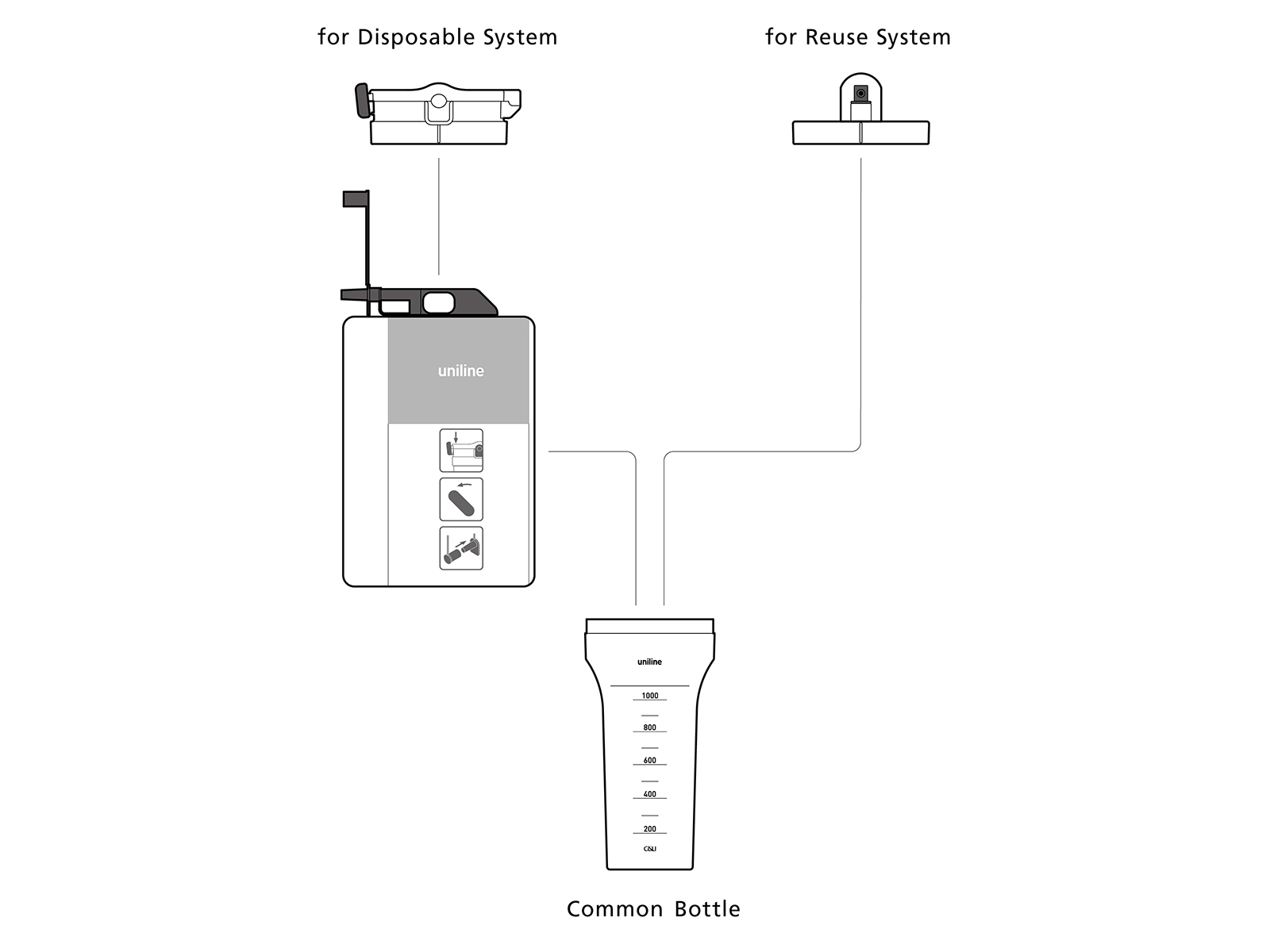 This wall-hanging suction unit is a piece of medical equipment for healthcare facilities used to suck and remove secretions, such as sputum, from the mouth or airway of a patient who cannot clear secretions on his/her own.
The unit, which is designed to be hanged to the wall of a hospital room and operated by nursing staff, consists of two components: a pressure controller that controls negative pressure supplied by a medical gas supply system at an appropriate level; and a secretion collection bottle.
Based on the observation of a series of work processes, from preparation, treatment, disposal of expelled secretions, to storage, the unit is designed to thoroughly improve the usability.
This suction unit is the world's first of its kind, for which secretion collection solution is selectable from two types: either a reusable bottle which can be reused after washing; or a disposable bag set in the bottle that eliminates bottle washing for enhanced hygiene.