Minamo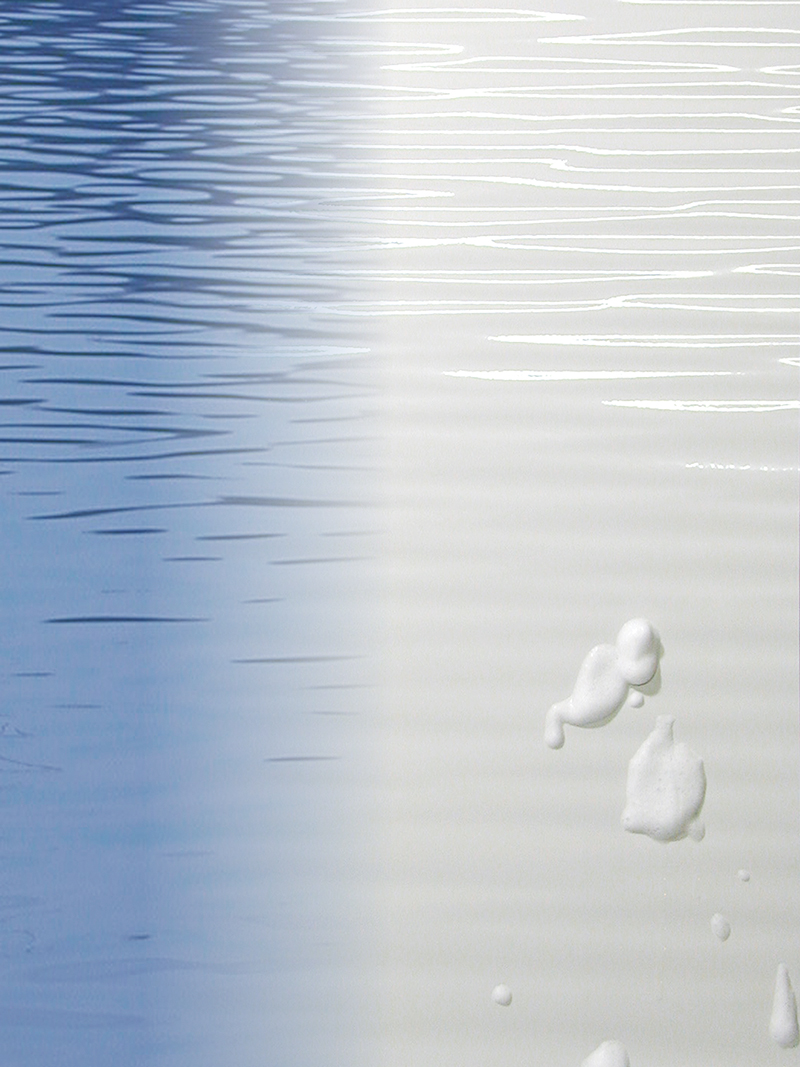 This wall material is for modular bathrooms.
A pattern made from a photo of water surface taken at a pond in Inokashira Park was arranged to be repeated to right and left.
A relief of 0.4 mm depth cut in by a numerically controlled lathe was used as a prototype for resin molding.
The resin relief sparkles like sun glitter on water surface (minamo, in Japanese).