Marunouchi Map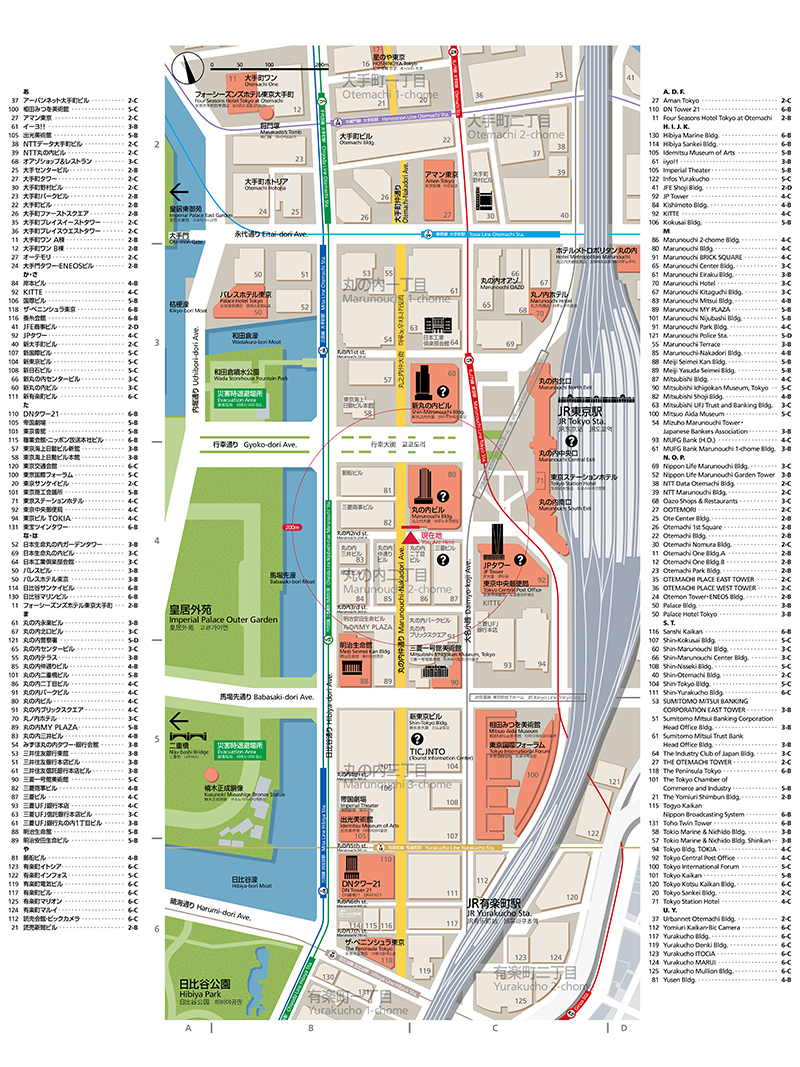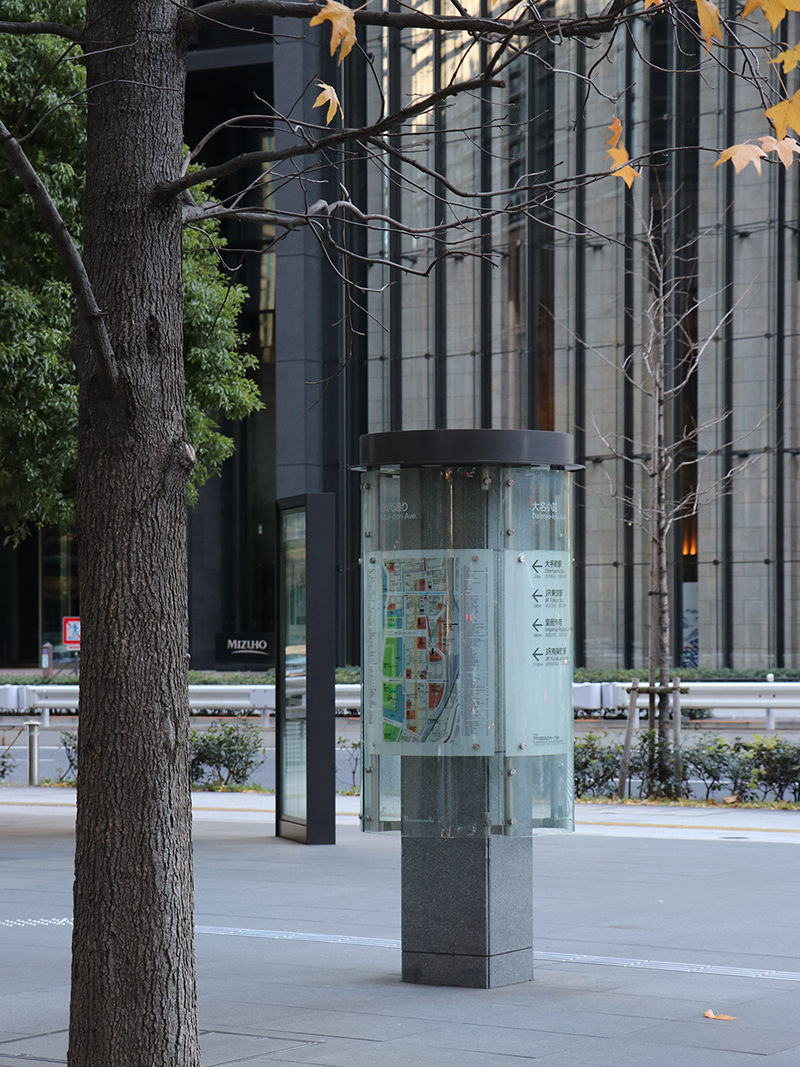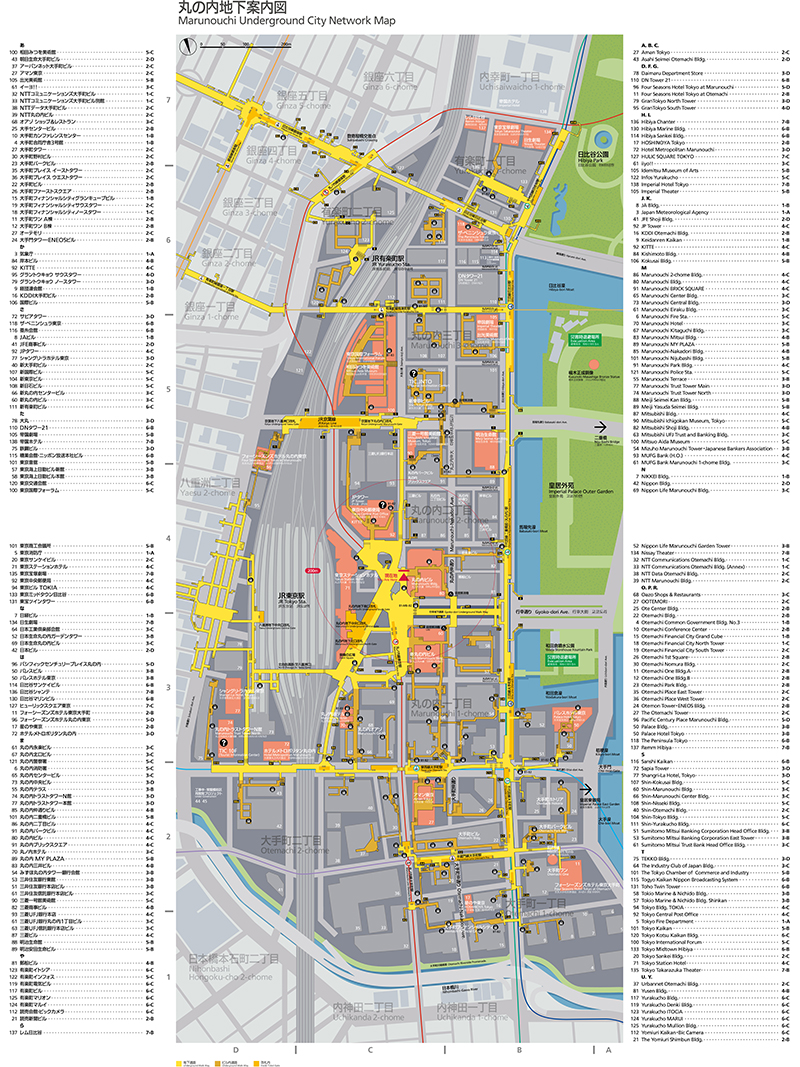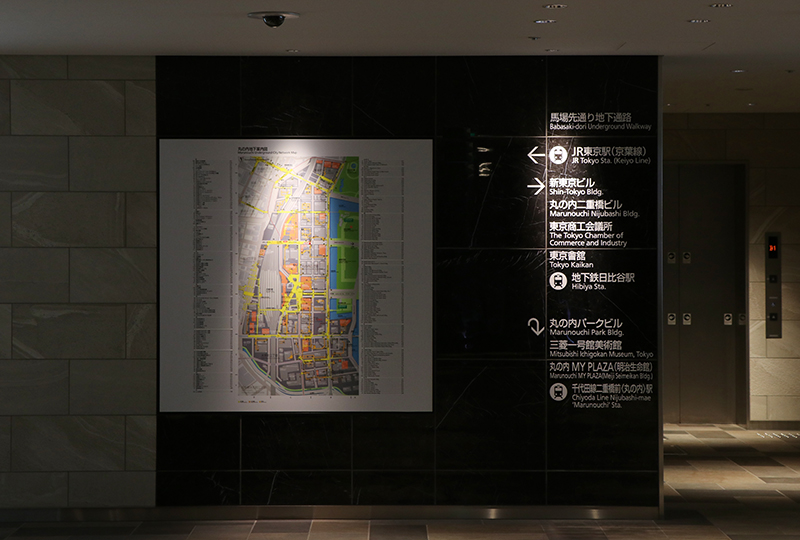 The sign design rules developed in 2001 have been updated several times.  This latest update is to meet color universal design (CUD) criteria.
The street map for information poles and the underground map for underground walkway information have been redesigned by adding improvements so that people with various types of color vision can read them without difficulty.
The first edition of the underground map was produced in 2011; because improvements to subway/stations have been proceeded by Tokyo Metro and Toei Subway since then, the updated edition of the map is produced based on a newly-conducted overall survey.