Desk Frame System for Tokyu Hands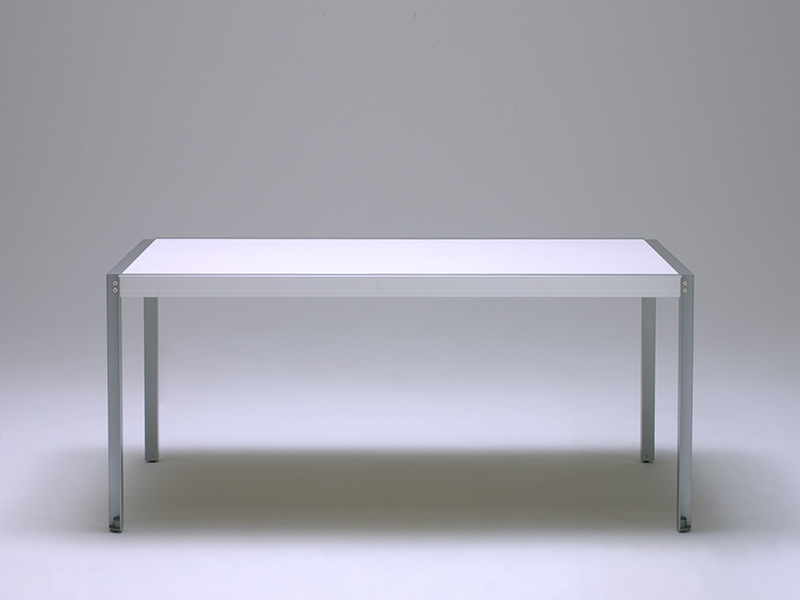 This ready-to-assemble table/desk system allows a user to design a table or desk.
The main structure consists of aluminum frame components and steel legs.  Once the main structure is assembled, all you need to do is slide the table top into the assembled frame.
The table top material can be chosen from wood, glass and others.
The table is selectable from 11 sizes that are available with the combination of the frame components in six different length.  Trims attachable to the frame and legs are also offered; as a result, as many as 40 different combinations are available.
Tokyu Hands gains customer loyalty among DIY (Do-It-Yourself) enthusiasts.  Each store offers a wide selection of materials usable as table tops and has a workshop where you can place an order for processing a material of your choice into a finished table top on the spot.
These unique advantages contributed to the development of the concept of this product in which a user and a store collaboratively complete the final design of the table/desk.