Concept Design for Digital Presses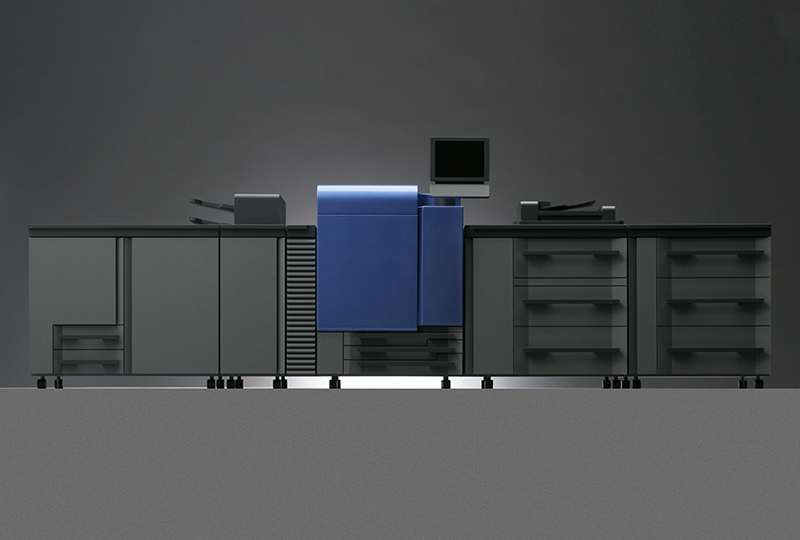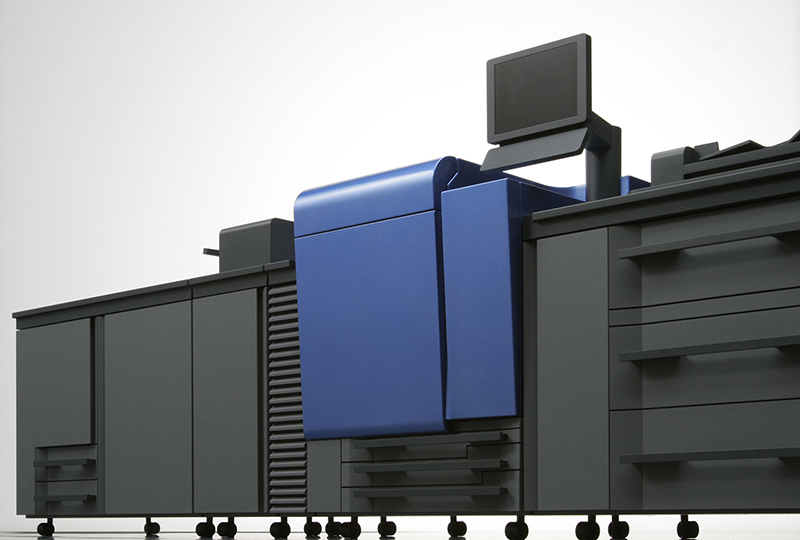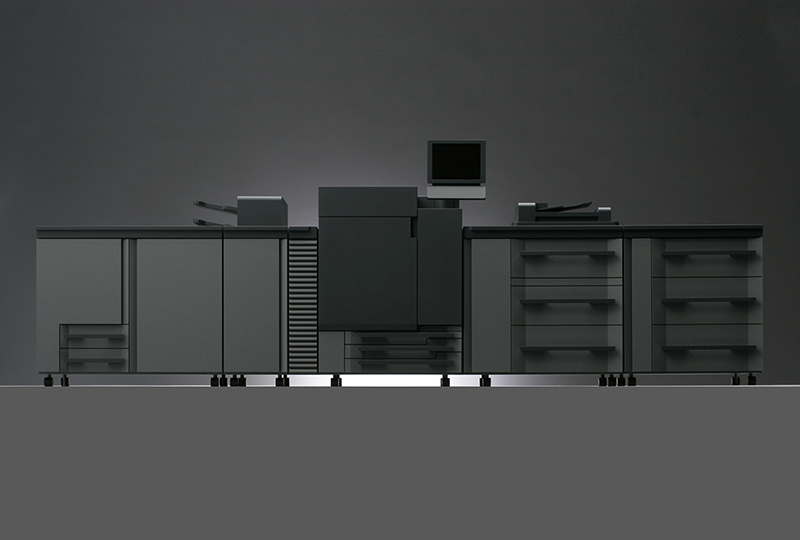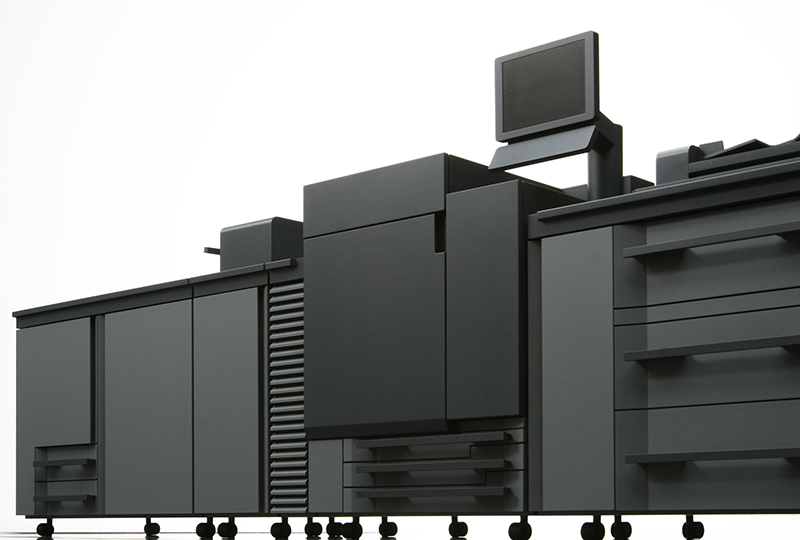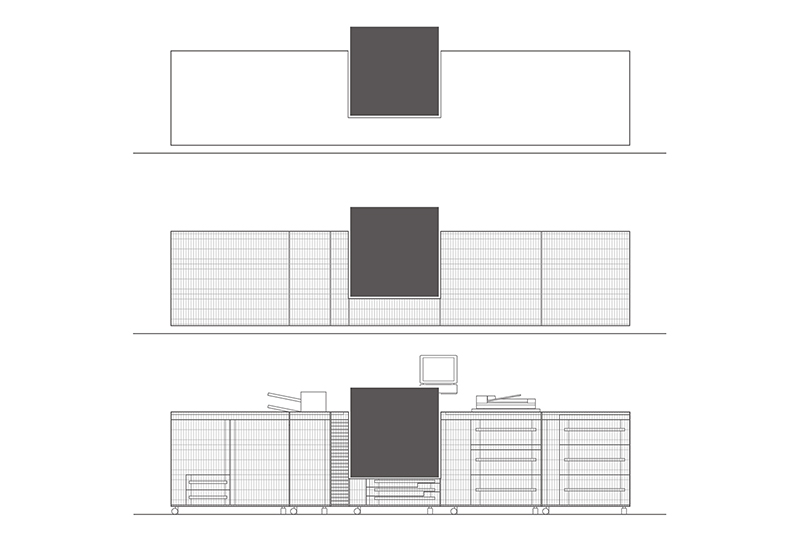 This concept design was created for digital presses (high-speed digital multifunction systems) for corporate printing departments who require high-speed throughput and printing service shops.
Each digital press serves as a system; combinations of optional modules with various functions satisfy different user needs.  Therefore, compared to a printer engine that is upgraded on a regular basis, the development period of each optional module is much longer and initial design elements of the module are continuously used for a long period of time.
Therefore, we proposed that the panel parting lines and handles of optional modules should be arranged on grids as defined in the layout rules to maintain consistency for any combination and that a printer engine requiring a high-impact appearance should be designed distinctively from other optional modules.
This design rule proposal was made to maintain design consistency over generations.
Good Design Award 2009(Monochrome)
Good Design Award 2010(Color)