Bone China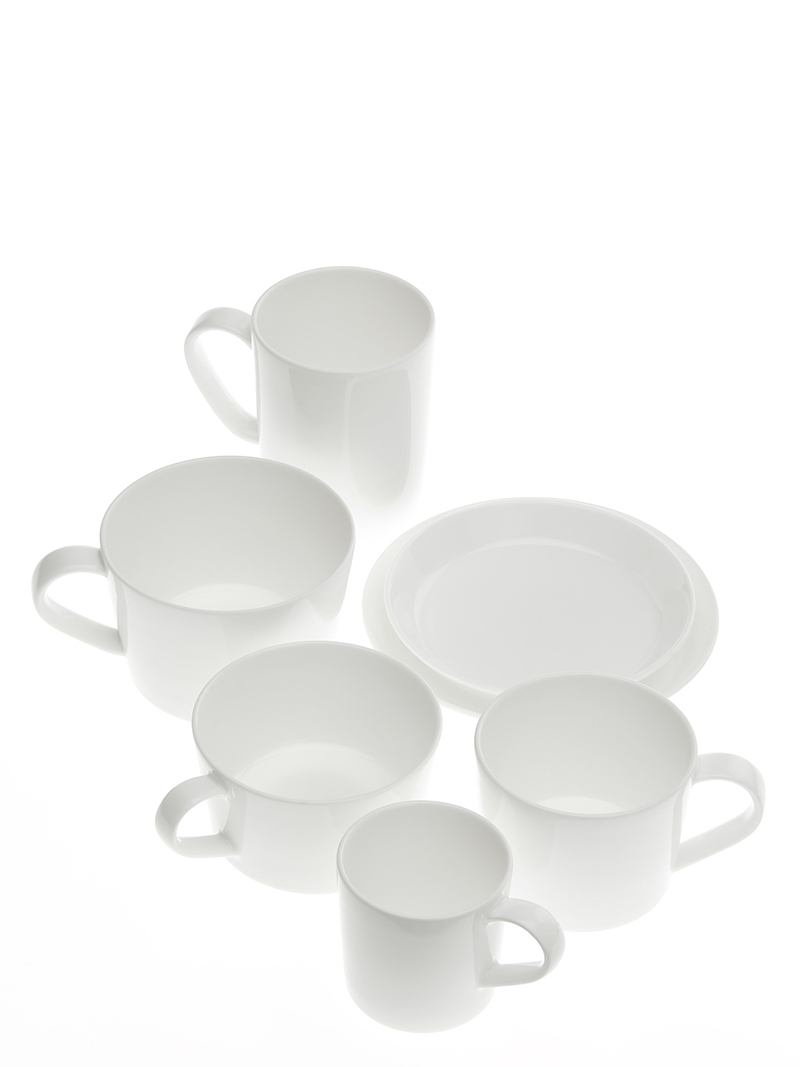 These cups and saucers are made of lightweight bone china with high levels of whiteness and translucency.
To achieve lightness in the design, thinner rims of cups and handles are employed.
Bone china is made from a mixture of clay and cattle bone ash fired at a high temperature; because it consists of finer crystals, the resulting porcelain is thin but strong.
In the prototype design phase, plaster handles in various size were made, then a number of different cut positions were tested to determine the best grip angle for each handle.